Matches are held on the 3rd Saturday of each month
Gates open at 8am for sight in
Matches start at 9am immediately following the Match Director meeting
Water and snacks will be available
Pre-registration is encouraged.
Cost is $20 and waived for first time shooters!
For registration or more information, please contact [email protected]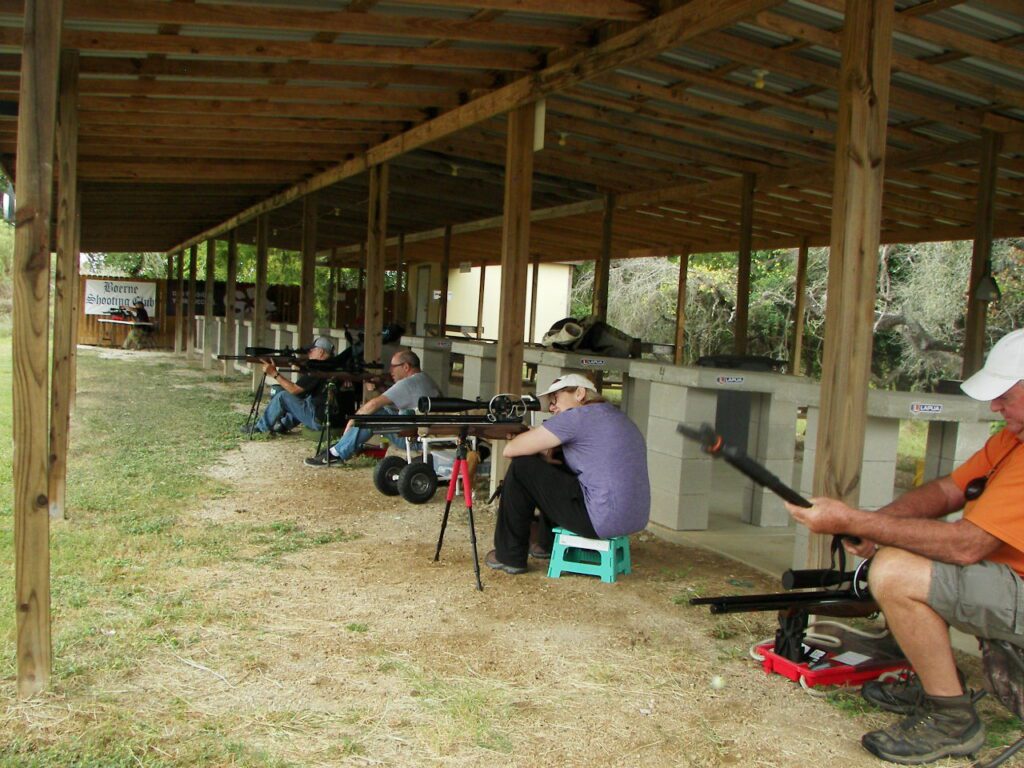 August Field Target Match
Early registration encouraged but not required.
For more information or to register, please click here.
8:00 am Gates open
33 Shooting Club Road
Boerne, TX
Club News, updates et. al.
SEPTEMBER MATCH CANCELLED- TX airgunners will be invading AZ at their State GP event.
End of year awards match planned for November, stay tuned!
Current course is rated 32 on the Troyer scale. Course designer -Jim C.
Shirts are available for purchase! Please see the Resource page for more info!
TEXtreme webpage has been added. BFTC has donated part of its site to Ron R., founder of TEXtreme, and the TEXtreme participants to help promote airgun competitions in Texas. Please note that TEXtreme is not a BFTC event, please direct all inquires to [email protected]
Scope stickers are in, waterproof vinyl and uv resistant! See the match director for some!
Tree mounted target added to lane 6! More to come!
As always, we appreciate all who attend matches and thank the Boerne Shooting Club for the location!